Spanish health authorities on Thursday announced new rules for outdoor activity for long-confined citizens, and the time slots when each of these outings will be allowed.
Speaking at a news conference on Thursday afternoon, Health Minister Salvador Illa said that starting on Saturday, adults may go out for individual exercise once a day, without making contact with third parties, and within their own municipality of residence. All kinds of sports are allowed as long as they are practiced individually.
Adults may also go out on one-hour walks, either alone or with one other member of their household, as long as they remain within a one-kilometer radius of their home
Both of these activities must take place between 6am and 10 am, or between 8pm and 11pm.
As for outings with children, which have been allowed since Sunday of last week, these will now have to take place between 12 noon and 7pm.
People who need to go out with a caregiver and seniors over 70 years of age have their own time slots of 10 am to noon and 7pm to 8pm.
In municipalities with fewer than 5,000 residents, these time frames will not apply, and all activities may be conducted between 6am and 11pm, as "there is no risk of crowding," said Illa.
The new normal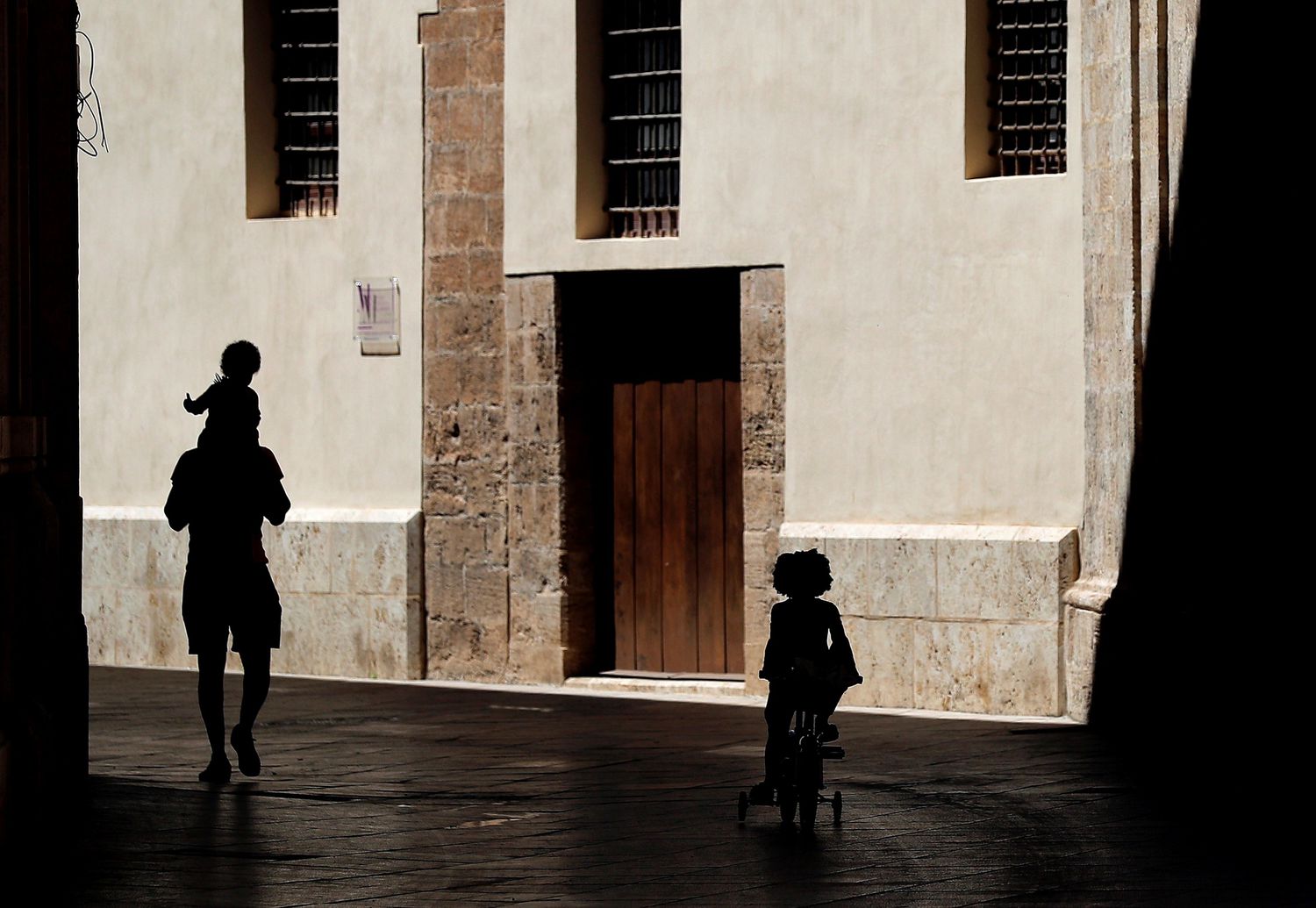 The move is part of a broader scheme to gradually scale down one of Europe's strictest lockdowns. Announced on Tuesday, the Plan for the Transition to a New Normality is a four-phase program that envisions a gradual and asymmetric easing of restrictions that will not necessarily take place everywhere at the same time.
"The starting point for Madrid and Catalonia is a little more complicated than in other regions," said Fernando Simón, head of Spain's health emergency coordination center. "It is possible that measures will be delayed a bit longer there, although it will depend on how the epidemic evolves."
The Spanish Health Ministry reported on Thursday that the number of daily coronavirus deaths has fallen to 268, the lowest figure since March 20 and down from a peak of 950 overnight fatalities on April 2. Spain has been under a strict lockdown since March 14, when Prime Minister Pedro Sánchez declared a state of alarm that he has been extending in two-week periods with congressional support.
Starting this Saturday, adults will be allowed to go outside everywhere in Spain for daily walks and exercise. Since Sunday of last week, children under the age of 14 have been allowed to go out for supervised walks within a one-kilometer radius of their homes and for no longer than an hour.
On Monday, Illa met with regional health chiefs to discuss proposals for how outdoor activity should be regulated. Many of these regional leaders argued that time slots should be set in order to avoid crowds, after photos on Sunday showed families allegedly breaking social distancing measures. The government, however, insisted on Monday that no serious breaches were committed on the first day of children's outings.
​